Deryl McKinnerney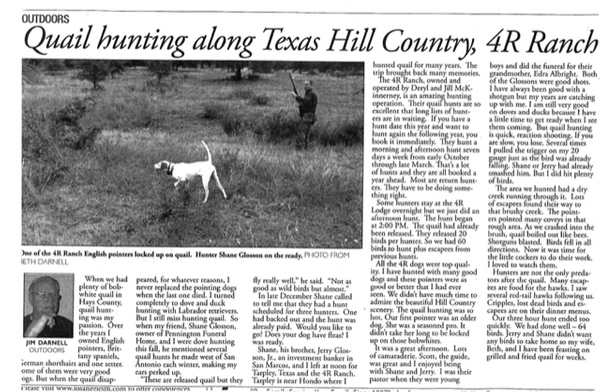 Nice Write Up by Jim Darnell
January 09, 2018 by Deryl McKinnerney
Quail hunting at 4R Ranch was the subject of a great article by our local paper in Texas. Thanks to Jim Darnell of the San Marcos Record.
Read More
2015 Newsletter
January 01, 2016 by Deryl McKinnerney
I am sure many of you made it through college using CliffsNotes, so let me rekindle some old memories and give you the CliffsNotes of our summer at the 4R Ranch... it rained, then it rained some more, then it quit raining as abruptly as it started.
Read More