South Texas Quail Hunts in The Hill Country
The grand experience of quail hunting behind pointing dogs is truly magical. Whether you have seen a Pointer lock tight on the scent of a quail one time, or a thousand times, the scene always puts a large smile on the face of a wing shooter. Our kennels house 40-50 Pointers and English Cockers, and their training is done on-site. We will not go so far as to say our dogs are the best dogs you will ever hunt behind, but we guarantee you will not hunt over any better!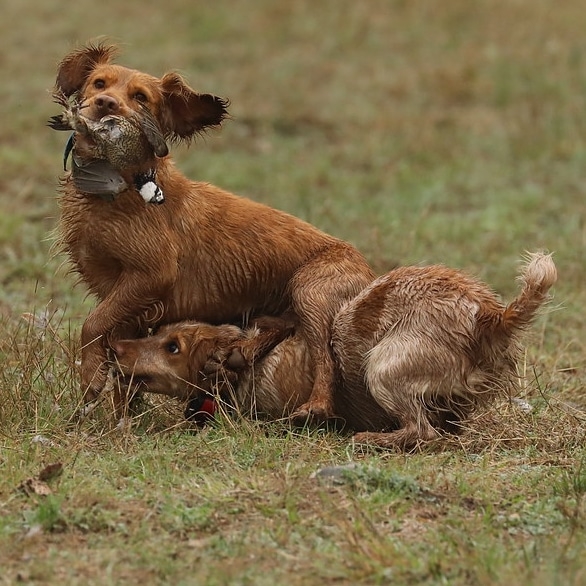 Quail Hunting Texas
Experienced Quail Hunting Guides
All of our guides work year-round at the 4R, and they all ride for the brand!
Guiding a hunt and dog handling are two different skill sets. You can rest assured when you step into the field at the 4R you are in the hands of a Great Guide that will keep everyone on task and safe. Where the magic comes into play is watching them handle those wonderful bird dogs.
Their experience in the field of guiding and handling dogs is unrivaled. "Work as hard as your dogs from the first flush to the last" is the simple maxim our guides live by each time they step in the field. In doing so, one cannot help but be impressed by the skill, knowledge, and passion they impart on the hunt.
Quail Hunts For Every Level of Wing Shooter
We want to make sure every quail hunter who comes to see us is set up to win. Our courses are big with varying topography. We WALK UP HUNT ONLY, so it is important we are aware of any physical limitations (bad knees, hips, back etc.) before going to the field. Jill will get everyone set up with the correct guide & course that is most suited for each hunting party.
The Home Course is a combination of 2 quail hunting courses that can be hunted in a variety of ways. The north side of this course "The Flats" is mostly flat, and dotted with large oaks and scrub oak motts. The shooting is more open and the walking is more stable in The Flats. If you have someone in your party that would prefer not to walk on rocky or uneven ground, request the Home Course "Flats" for your hunt.
The Flats and the South Side of the Home courses are separated by the dry & wide Turkey Creek. The shooting in the creek offers the most seasoned of wing shooters a challenging and fun experience. The creek runs east to west for over 300 yards and is congested with large oaks and elms making the shooting alleys tight and good shots well earned.
On the south side of Turkey Creek, the terrain is rolling with many large oaks, scrub oak motts, and elms. Unless requested otherwise, you will hunt a combination of both The Flats and The South Side when hunting the Home Course.
Fun, challenging and humbling is the best description of The Back Course. There are three dry creek bottoms that dissect this course, all of which are lined with oaks and elms of varying heights. The topography variances, tight shooting alleys, and unpredictability of the birds are what make hunting The Back Course unique unto itself. The Back Course is also more physically demanding for hunters. The topography is rolling, and the 3 creek beds are rocky making footing an issue for some.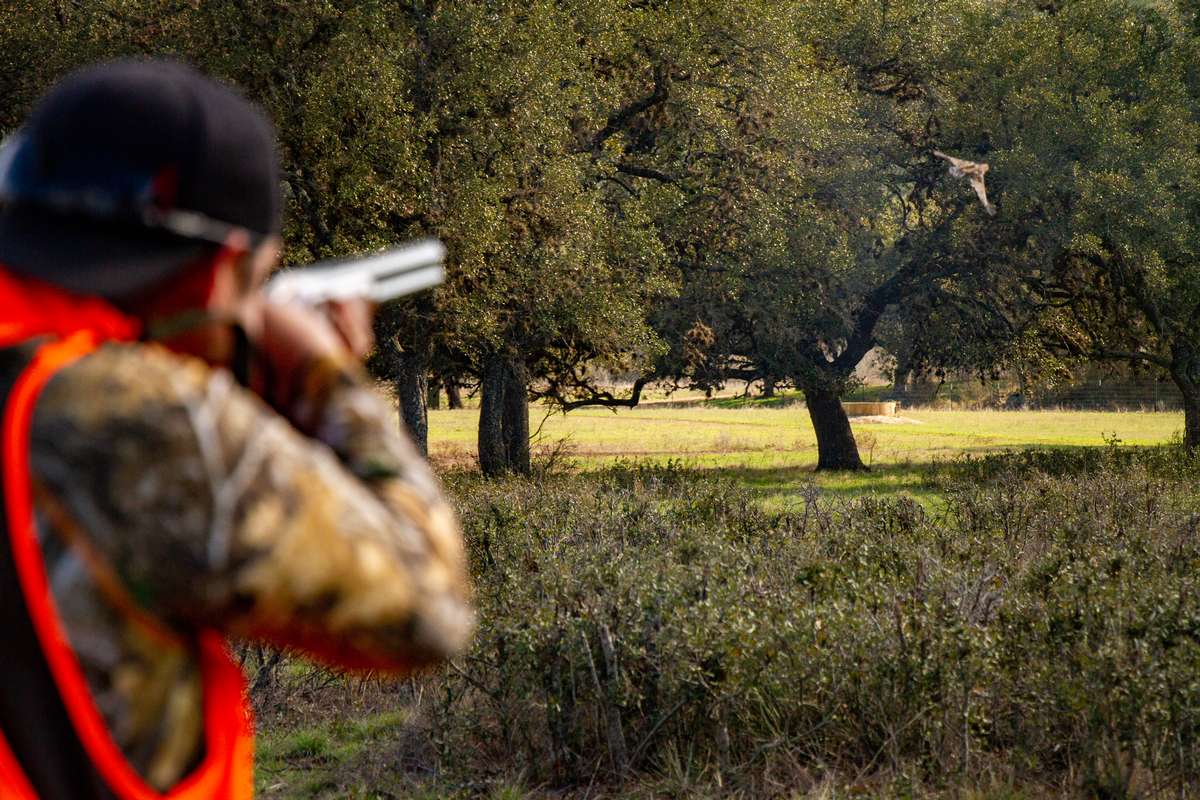 Self-Guided Quail Hunts
If you have been looking for a place to work your bird dog, look no further. On Sunday mornings and afternoons we open our hunting courses to the Gun Dog enthusiast.
There are dozens of water stations, the fields are marvelously manicured and we have reduced the number of cactus, mesquite, and anything else with a thorn to a minimum.
The standard self-guided hunt package is for 25 quail. We can pre-release the quail, or you can release them yourself. On your first outing to the 4R, we will show you where the feeding stations are, the release area, and how we would hunt the course based on the scenting conditions Mother Nature gives us that day.
There is a maximum of 3 shotguns in the field at one time and no more than 4 people in the field at any time. Safety First!
We do not allow automatic shotguns at the 4R, so over-under or side by sides only.
$495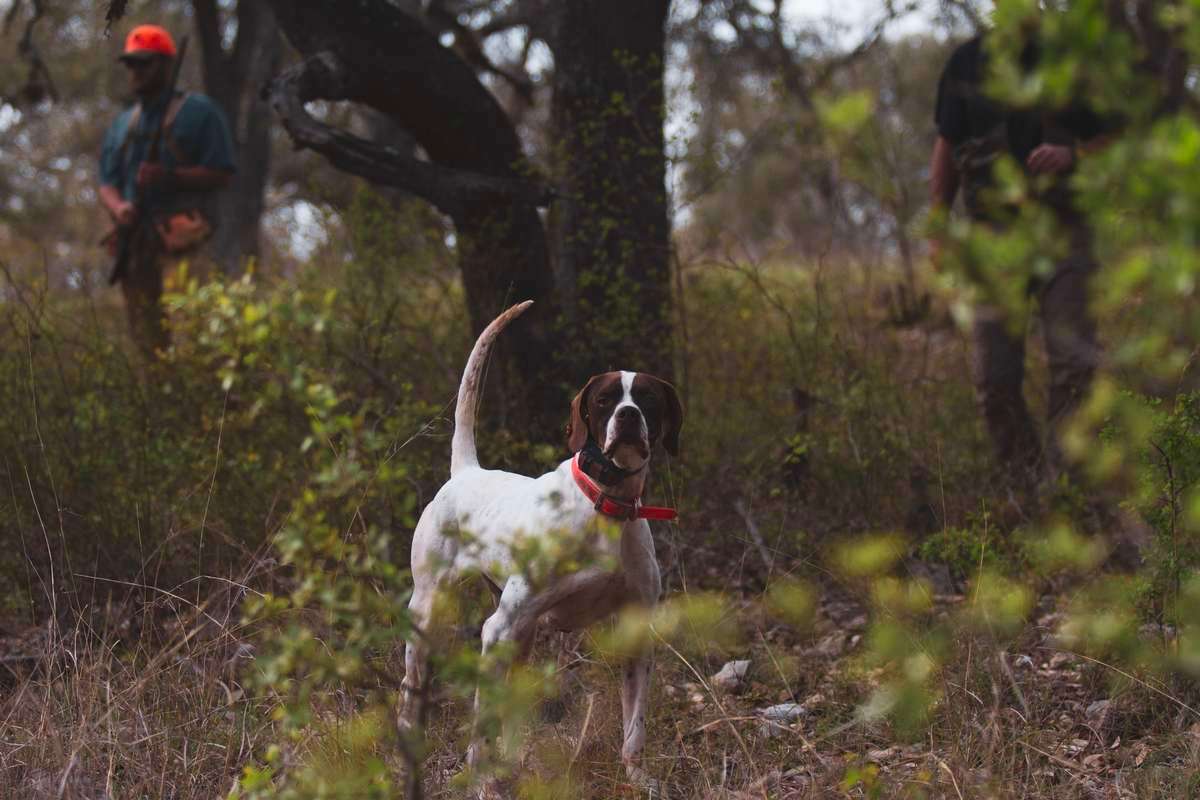 What's the Best Shotgun for Quail Hunting?
Every wing shooter has their preferred shotgun and we get that. However, for safety purposes, we only allow over/under or side-by-side shotguns. We rent shotguns for $20 per day if needed. The preferred shot size is #8s. We will allow 7 ½ shot but nothing larger. The preference for smaller shot is solely for the protection of the dogs. We always have 20 gauge shotgun shells available to purchase!
Quail Hunting In The Hill Country: What To Expect
You can expect to walk 3-4 miles per hunt, so comfortable footwear is a must. We have done our best to remove every cactus and mesquite, so chaps are optional. The question is usually asked at some point, do you have snakes? In the 18 years we have been quail hunting here at the 4R, we have killed 2 rattlesnakes while on a hunt. However, if you wish to wear snake boots, by all means wear them. Better to have and not need, than to need and not have!
Safety glasses and ear protection are recommended. Blaze orange attire, of any sort, is mandatory. If you do not have any blaze orange, the guides always have blaze orange vests in their rigs.
Who Cleans The Birds?
All birds are cleaned (whole bird) and vacuum-sealed. You will not receive your birds, but birds from the previous group. This feature is included in the price of your hunt.
Texas Quail Hunting Rates For 2023-2024
Half-Day Package
$525 per hunter
Minimum 2 Hunters
30 liberated birds per hunter
Full-Day Package
$1050 per hunter
Minimum 2 hunters
30 liberated birds per hunter for each of the 2 hunts
*Jill serves up a delicious lunch for all Full Day Hunts
4R Split Hunt *The most popular Quail Hunt Package
$1255 per hunter
Minimum 2 hunters
30 liberated birds per hunter for each of the 2 hunts
Itinerary:
Day 1: Arrive at Camp Mary Louise by 2pm. Hunt that afternoon, enjoy a hand cut rib-eye steak for dinner and libations by the fire afterwards.
Day 2: Breakfast, morning hunt and depart
The 4R Game Bird Hunt
$1955 per hunter
Minimum 2 hunters
30 liberated birds per hunter for each of the 3 hunts
The 4R Game Bird Hunt includes 2 nights of lodging, all meals, and 3 quail hunts.
Self-Guided Hunts
$495 per hunter
Maximum of 3 shotguns in the field
On Sunday mornings and afternoons we offer bird dog owners the opportunity to utilize the 4R to hunt over their own dogs. This package includes 25 birds.
The same rules apply to self-guided hunts as guided hunts. No automatics, and please patrol all your spent hulls!