Family Owned South Texas Hunting Lodge
The roots of the hunting ranch go back to the 1950s. Mary Louise Depuy, who owned this South Texas Ranch at the time, donated the grounds to the Campfire Girls. The camp was active from the late 1950s until 1978. A devastating flood in 1978 caused significant damage to the structures, and the campground was abandoned.
The location of the hunting lodge today served as the mess hall for the Campfire Girls. The outbuildings that were used by the Campfire Girls as showers, councelors' quarters, etc. are still intact and we utilize them to this day. We have done our best to preserve the integrity of these treasures for future generations.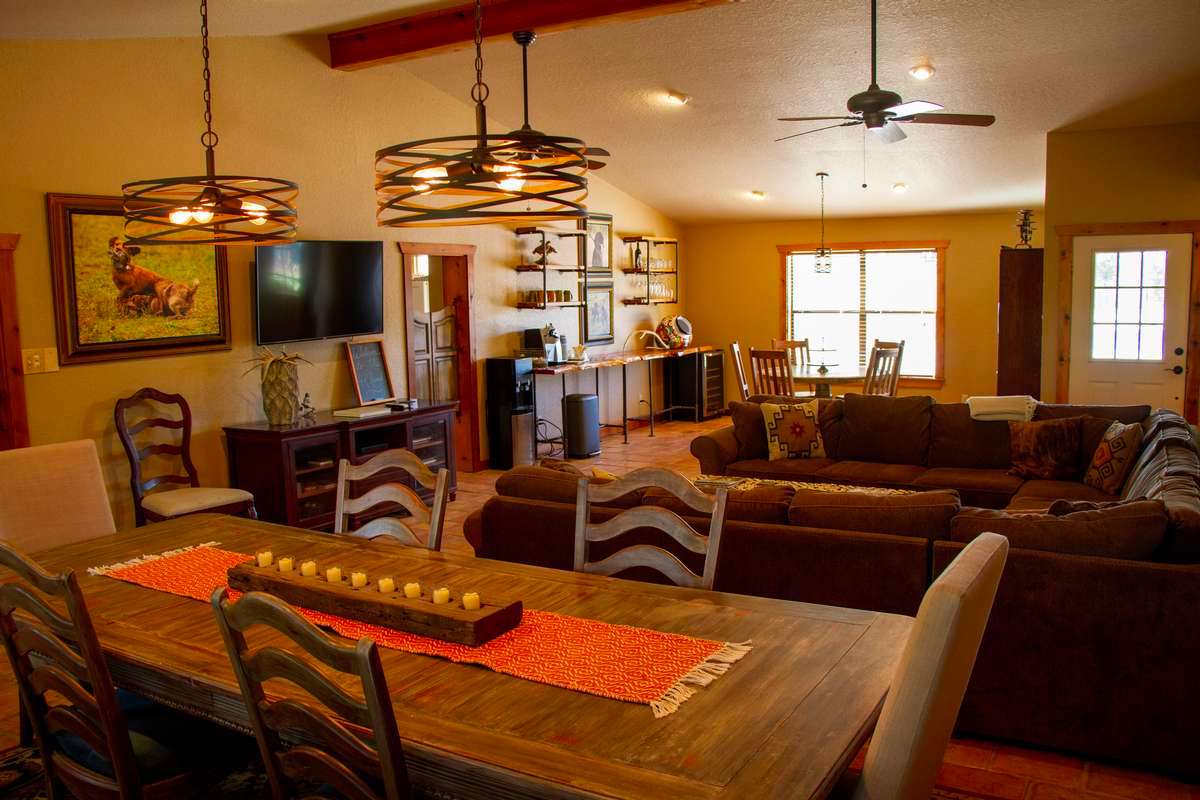 Rustic Texas Lodge After The Hunt
The hunting lodge is comfortable, quaint and homey. There are 3 bedrooms, each with its own bathroom and shower. There is a large great-room, 2 dining areas, and all the amenities of home at your disposal.
The back, or south side of the ranch boasts a large deck shaded by hundred-year-old pecan and walnut trees. Just beyond the deck is an oversized fire-pit that will accommodate enough firewood to outlast the tallest of tales.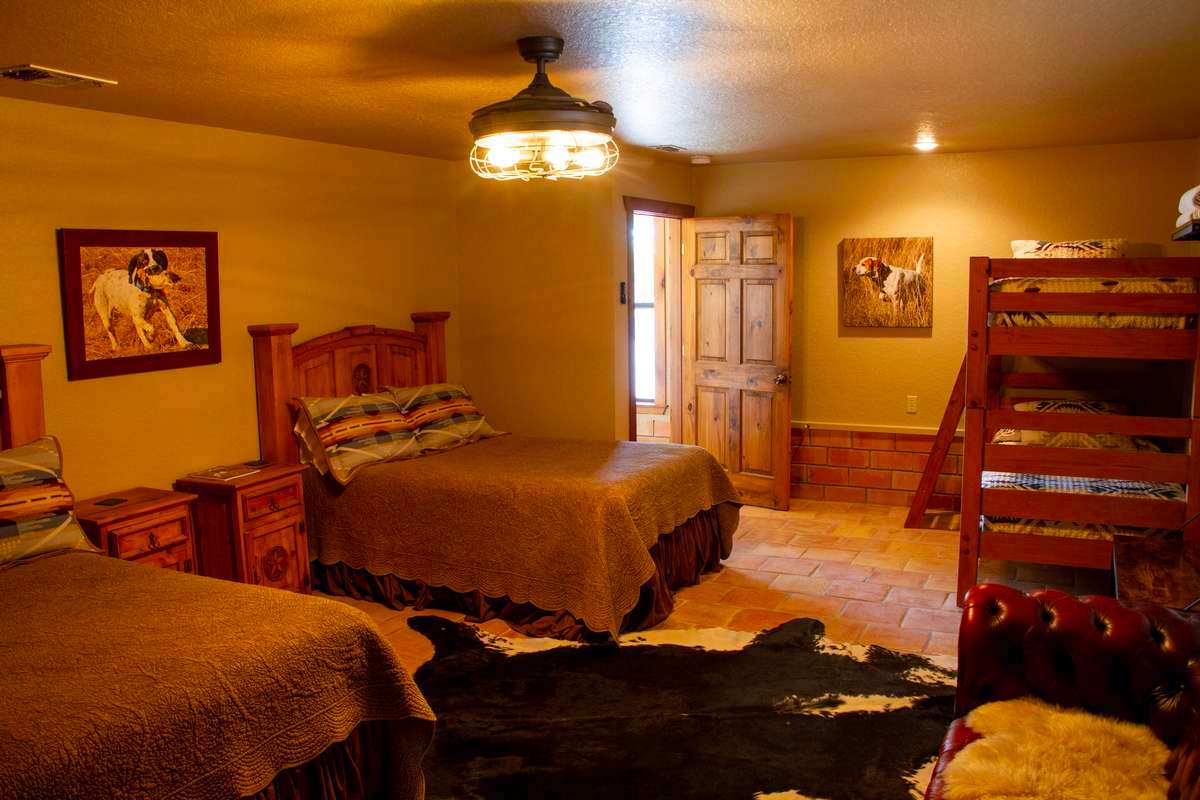 South Texas Ranch Views
The Bandera Creek flows quietly just behind the lodge, running east to west. The Creek is spring-fed and flows year-round. Walking trails will take you along the beautiful banks of Bandera Creek to relax and listen to the "tune of the day" Mother Nature plays for you. If you are here during dove season, Bandera Creek has several large "cold spring" swimming holes that will conquer the September mid-day heat.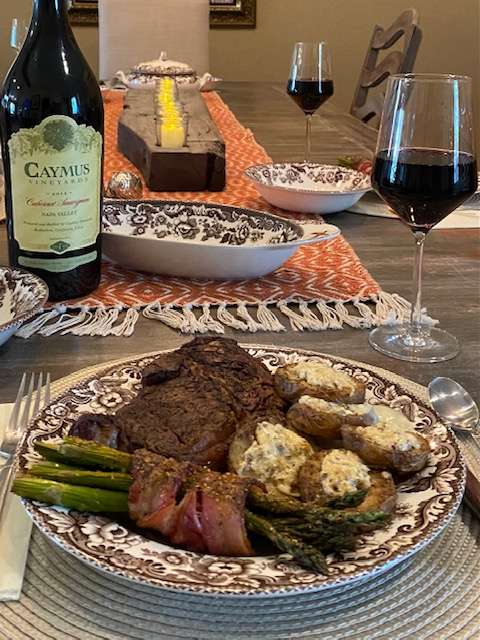 Home Cooked Meals on The Ranch
The fare at the 4R Ranch is authentic Southern Comfort Foods. Jill is not only the most gracious of hosts, but also a fantastic cook. For breakfast, you can enjoy homemade cinnamon rolls & venison sausage, or scrambled egg casserole 4R style. When the dinner bell rings prepare yourself for a hand-cut rib-eye cooked to perfection, and a host of delicious sides. From breakfast to supper you will enjoy an array of homemade dishes that will give your body plenty of fuel for the hunt. Jill will even share recipes!