South Texas Dove Hunts | Pheasant & Dove Combo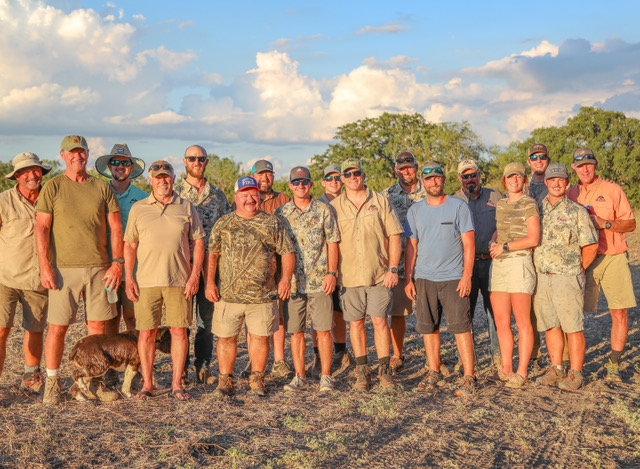 Group Dove Hunt
Watching the changing dynamics of dove hunting in the Hondo area over the past decade has been painful. The birds have become so concentrated on a limited number of sunflower fields, and the fields so crowded with hunters, we have decided to completely revamp the way we go to market with dove hunting. Call us purists, but going to a dove field with 50-150 other hunters does not capture the essence of a great hunt, in our opinion.
Another factor in our revamp is that doves are migratory birds. This is nothing new, but with the dynamics of Hondo the way they are, droughts, weather events etc. are having an exacerbated effect on dove flight patterns, and not to the positive.
So how do we accomplish the goal of having your group have a great weekend of hunting knowing what we have learned in the past 20 years? The essence of hunting, in our eyes, is to spend time outdoors with people you enjoy being around. I know everyone wants birds to take home, and we have you covered. In the years we have lots of dove, you will get to take home dove and pheasants. In the years we don't have lots of dove, you get to take a few dove home, but still lots of pheasants. The pheasant option has opened up the opportunity to guarantee meat for the freezer, and hedges our bets in the years when dove are less plentiful.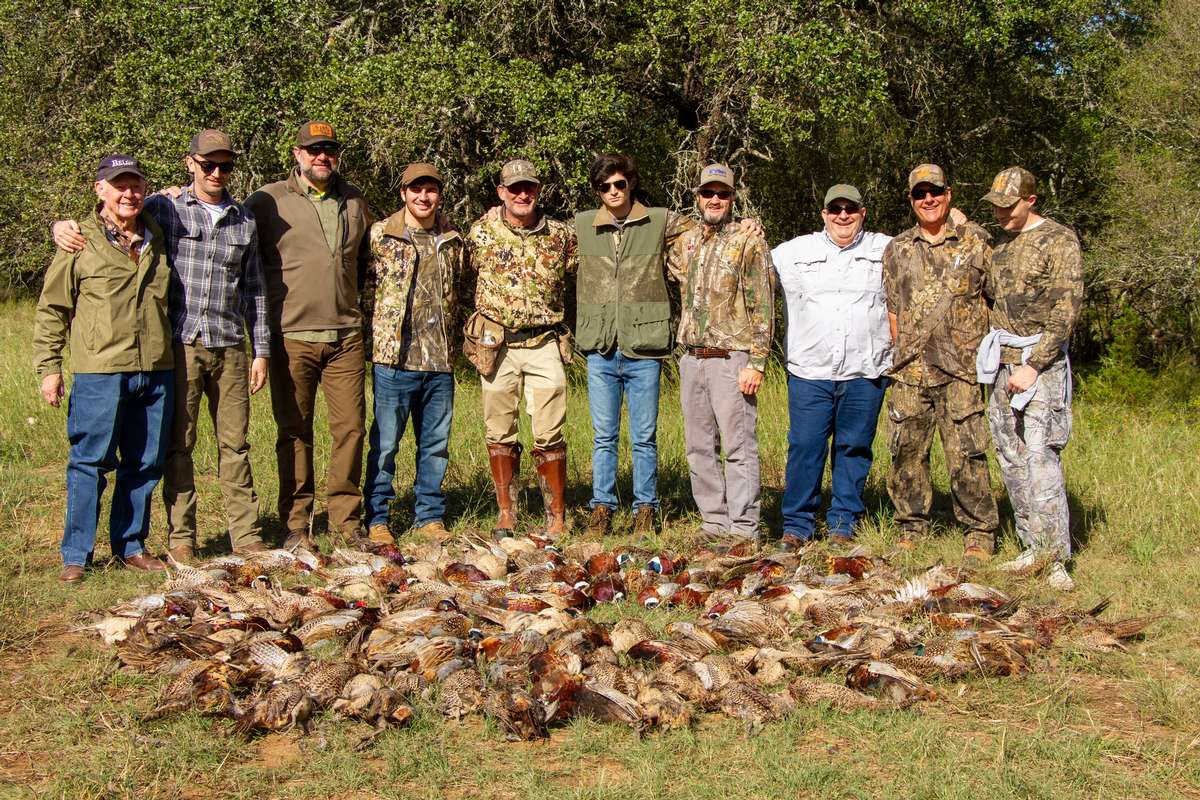 Group Continental Pheasant Shoot
So what can you expect on a 4R Combo Dove & Pheasant Hunt?
On the dove hunting side, we have teamed up with Dilley Dove. They are a large outfitter in the Dilley area with over 10,000 acres of land. More importantly, they do things right. They plant sunflowers, milo and have native pasture to attract the dove. They don't crowd fields, and most importantly, they don't hunt fields on consecutive days.
On the home front, we have planted 80 acres of native sunflowers and will continue to add to that acreage for the next few years.
The only birds we can guarantee you will see in mass are pheasants. The 4R Continental Pheasant Shoot is a world-class experience and coming to the 4R for that hunt alone is worth the trip to the Hill Country.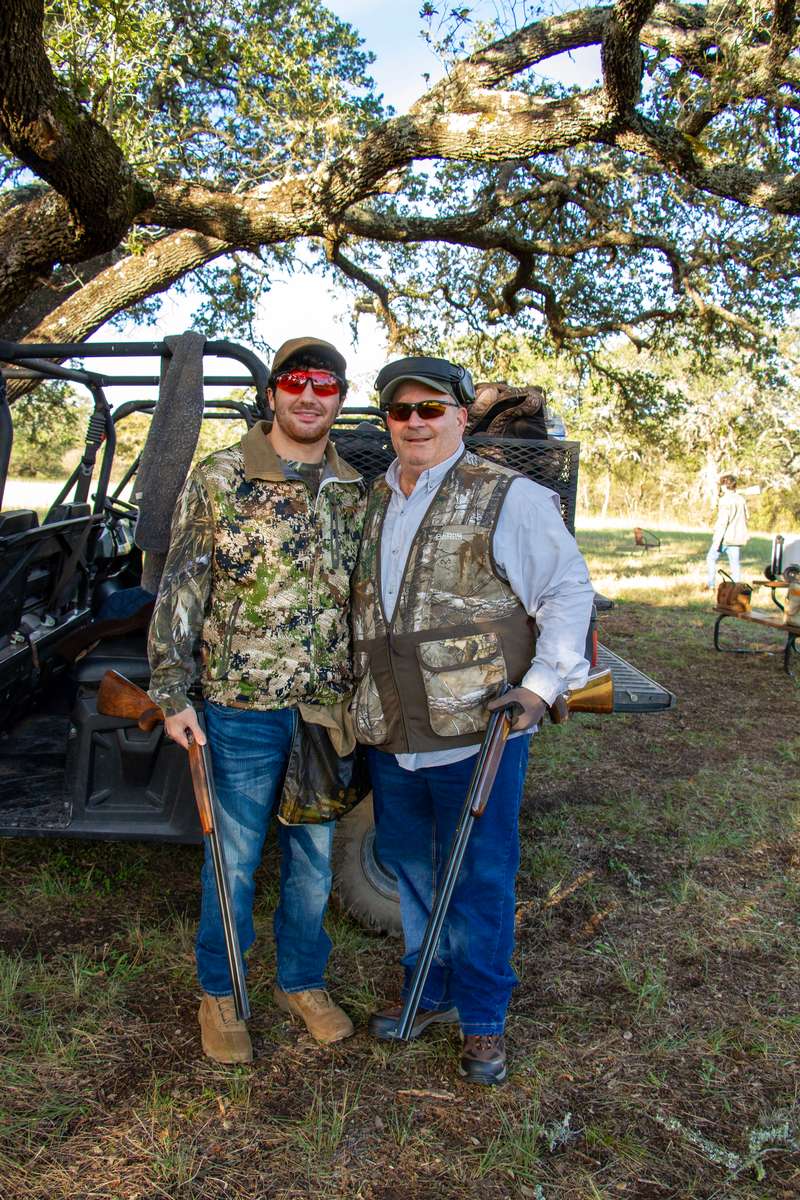 How does the Dove & Pheasant Combo lay out for your group?
On your arrival day, you will drive directly to Dilley where we will meet you at a designated meeting place. From there we will go to the field and hunt until dusk. After the hunt, we return to the lodge where Jill will have a spread ready to recharge the body.
On the morning of day 2, your group will experience the 4R Continental Pheasant Shoot. After the hunt is over, we will go back to the lodge and Jill will once again have a great Southern Style Brunch ready for everyone to enjoy.
That evening, we will hunt dove here at the ranch, and return to the lodge at dusk. That evening we will cook everyone up a juicy rib-eye steak with all the fixins to complete an already great day.
On day 3, breakfast will be served and everyone will depart for home that morning.
Ranch tours, shooting wobble trap or checking out the many Indian Mounds on the ranch are all things you can participate in. At the end of the day, after you return from the hunt on Friday evening, we will not leave the ranch. That leaves more time for fellowship and relaxation.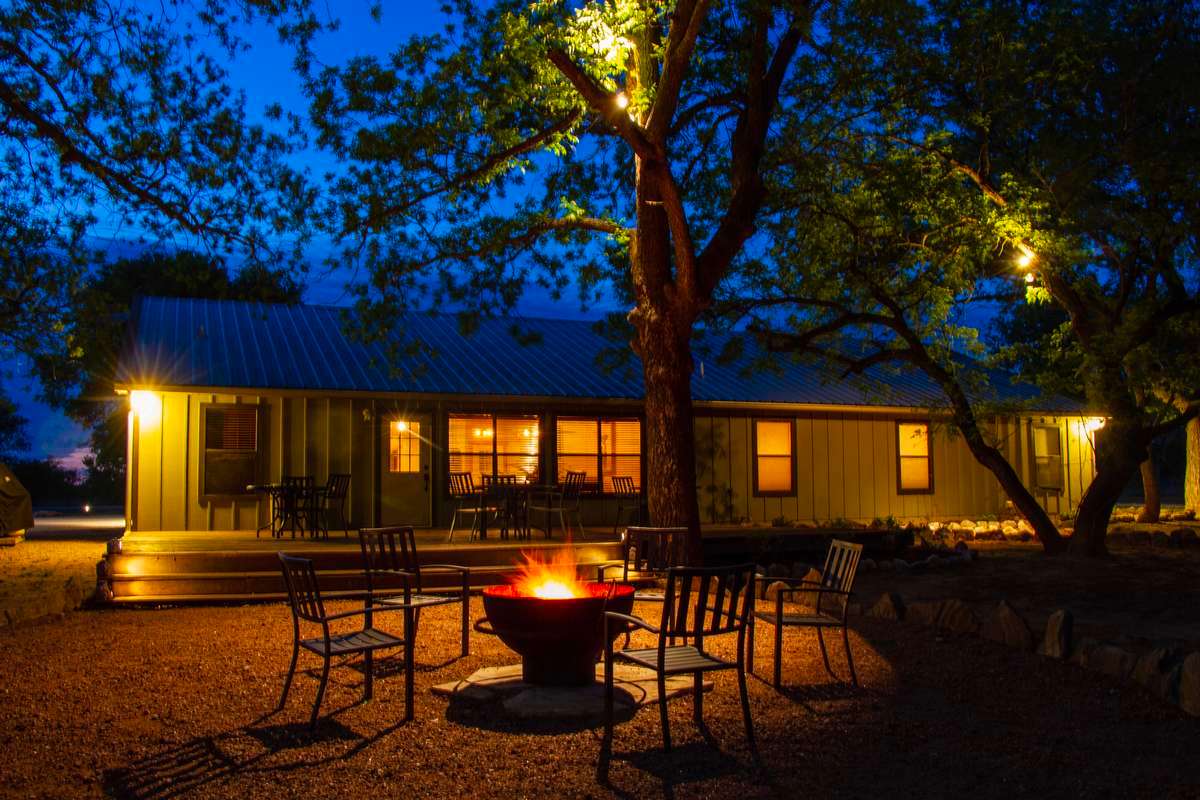 A South Texas Hunting Lodge
Camp Mary Louise sleeps 12 comfortably and can accommodate 15 with the use of roll-away beds. We require a minimum of 10 hunters to reserve the lodge for our Dove & Pheasant Combo hunts.
South Central Texas Dove Hunting
The 4R is located in the Central Zone of Texas, but only 20 minutes from the South Zone. We will offer this package when the South Zone opens up in Mid-September through the end of October.
All-Inclusive Dove & Pheasant Hunting Package
$1185 per gun all-inclusive
This package includes:
Afternoon dove hunt, dinner, and lodging Day 1
Brunch, morning continental pheasant shoot, afternoon dove hunt, dinner, and lodging Day 2
Breakfast and depart Day 3
Cleaning and packaging of birds
*A valid Texas hunting license with a migratory game bird stamp is required.