South Texas Whitetail Hunts in Hill Country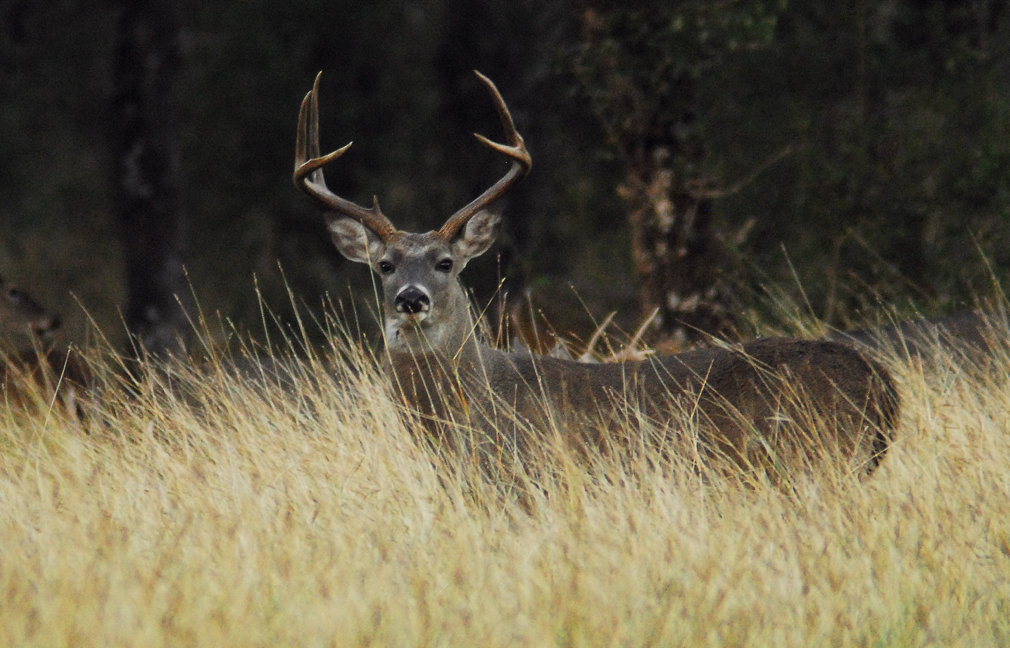 Whitetail Hunts
Hunting Whitetail at the 4R Ranch can be one of the most exciting hunts of a lifetime. We start feeding corn 1 month prior to hunting season, and it is not unusual to see 20 or more whitetail at a time; not to mention the axis, turkeys, and hogs. All of our whitetail hunts are guided, and once you harvest your animal, we will clean and skin it for you. Our spacious hunting blinds will seat two to three people comfortably. We will do our best to ensure a clean shot. However, if hair or blood is drawn and we do not recover the deer, you will be required to pay a harvest fee.
All of our deer hunts begin at "Camp Mary Louise".
Visit our Directions & Things To Bring page for a list of items you will need to pack for this hunt.
Texas Whitetail Hunting Packages
All-Inclusive Deer Hunts
$1750.00 per person.
This hunt includes two nights lodging, all meals, and two whitetail deer--one doe and one management buck.
Day 1: Arrive in the evening and enjoy dinner.
Day 2: Breakfast, Morning hunt, Lunch, Rest time, Afternoon hunt, and Dinner.
Day 3: Breakfast, Morning hunt and Depart.
Texas Hill Country Trophy Whitetail Hunts
$2,000.00
A Hill Country Trophy is classified as an 8+ point buck scoring 120 or more.
All of the photos on this webpage are of Hill Country Trophies.
This package includes 2 nights lodging and all meals during your stay.
Management Whitetail Hunts
$1250.00
A Management Buck in South Texas is classified as a 3 year or older buck that has little chance of ever scoring over 120. Most of these bucks will be 8 points or fewer.
This package includes 2 nights lodging and all meals during your stay.
Meat Hunts or Doe Hunts South Texas
$750.00 per person.
This hunt includes one night's lodging, all of your meals and two whitetail does.
We will clean, skin, and quarter your does, leaving you with enough venison to feed the family for the winter.
WHITETAIL DOES: $250 per doe.